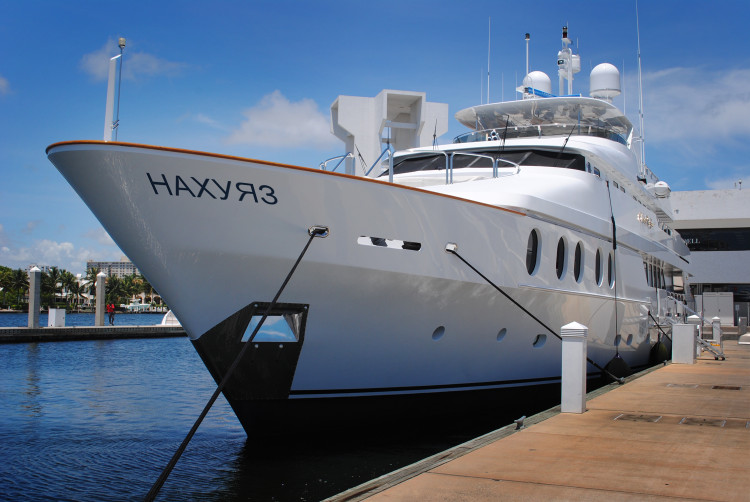 Learn Russian. It's easy!
Is the Russian language difficult to learn? Many people believe so. They think the Russian alphabet looks weird, and Russian grammar is very complicated. Yet, according to Wikipedia, over 160 million people in the world speak Russian as their mother tongue and another 114 million fluently speak Russian as their second language. How did they manage to learn Russian?
They didn't learn it, they acquired it! Speaking Russian, in practice, mimics the process of natural language acquisition. It's like Russian immersion.
Let me help you start communicating in Russian. I'll teach you how to create an appropriate environment that will help you to acquire Russian naturally. Most of the time we will talk about things that are interesting to you, in Russian. It's fun! I won't bother you with lots of rules of Russian grammar, and new Russian words, because language is not a sum of its grammar rules and vocabulary. You will learn the basic grammar rules as we go, as they pertain to what is interesting to you.
To book your first FREE session now, simply email me to eugenia@haxyr3.com and suggest what time and date would work for you. Language learning can be fun!
I offer single sessions at the rate $40 per hour and packs of 5 and 10 sessions for $188 and $350 respectively. When you order a pack of ten sessions, you make it easier for both of us to plan ahead and to build your customized learning plan. To order a lesson please follow this link.
Q: I'm a beginner. Is Russian Speaking Practice good for me?
A: As I've learned from my teaching experience, some students think that they are beginners despite the fact that they can speak Russian quite fluently. It is hard to evaluate your language skill objectively. This is why I offer a 30-minute trial session for free. During the trial session, we'll work together to figure out the optimal learning strategy for you.
Q: What equipment and software will I need for your sessions?
A: You'll need a computer connected to the Internet, speakers and a microphone.
Q: One-hour conversation – what will we talk about?
A: Before drafting an individual learning plan for you, I'll explore your interests during your free trial session. The fun and easy way to learn a new language is for you to transfer your ideas and your thoughts into the new language environment that I provide. In other words, your interests define the curriculum, so vocabulary and phrases that are relevant to your own life are the keys to your success! We talk about what interests you, whether that is petting a dog, democracy, banking systems, or how stock exchanges work. So you see, what you learn is very practical for your everyday life.
Q: Speaking practice is good for developing speaking skills. Will we learn grammar?
A: Of course you will, the fun and easy way! Say goodbye to boring old teaching methods! I will correct your grammar mistakes during our sessions and help you understand Russian grammar as it pertains to your individual needs. Then, I will offer you a short writing exercise for you to practice this new lesson, in whatever subject you choose.
Q: How do I know my session is guaranteed?
A: After paying for a session via Paypal you'll receive a receipt that confirms your payment and will let you claim a refund if you are not satisfied.
Q: How can I schedule a free trial session with you?
A: Just email me and I'll set up a session for you.
Q: I'm going to order a session with you. What will happen next?
A: As soon as I receive a payment from you, I'll send you the link with the available time slots so you can pick the time that will work for you and book a session.
Talk to you soon!
Eugenia