This is the third part of the series of articles about international students in Russia. Twelve people who went to study in Russia responded to my call and shared their experience with the readers of this blog. In the first article, they spoke about the language barrier and how they picked up the language by simply living in the Russian speaking environment. The second article was dedicated to culture shock and how the students adapted to it. In the third, final, article, you'll read about everyday life in Russia through the eyes of foreigners, and whether Russia is a safe place.
Cold!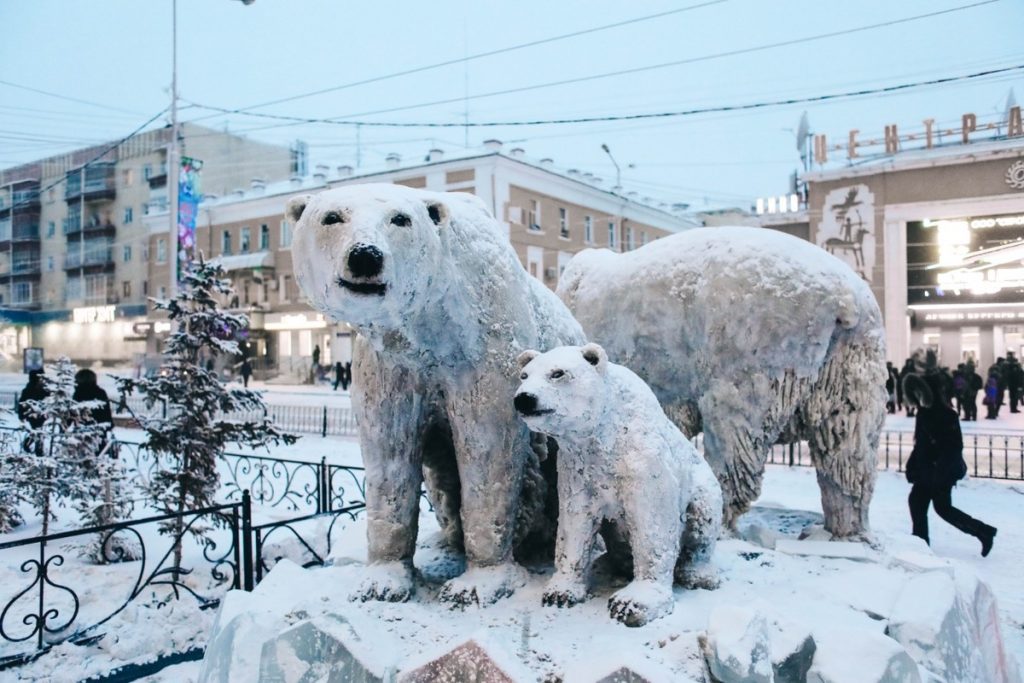 Russia is not the warmest place on Earth. For students from countries with more comfortable climates coping with Russian winters can be a real challenge. Some of my respondents confessed that cold was the thing that they hated the most about Russia. A US student who lived in Moscow said, "The snow! The slush went up to my knees and I got frostbite on one of my feet."
Others, however, appreciated Russian winter wonderland and one even took the opportunity to participate in an amateur hockey camp. "The amateur hockey training group that I participated in was one of the most helpful experiences in Russia. I was able to listen to and get used to informal Russian, I was able to talk about things I couldn't talk about in a school setting, I was able to experience how trainers gave commands/suggestions to participants, how they encouraged participants, how they explained things… In addition to helping me improve my Russian, it also improved my ice skating and hockey skills."
Public Transit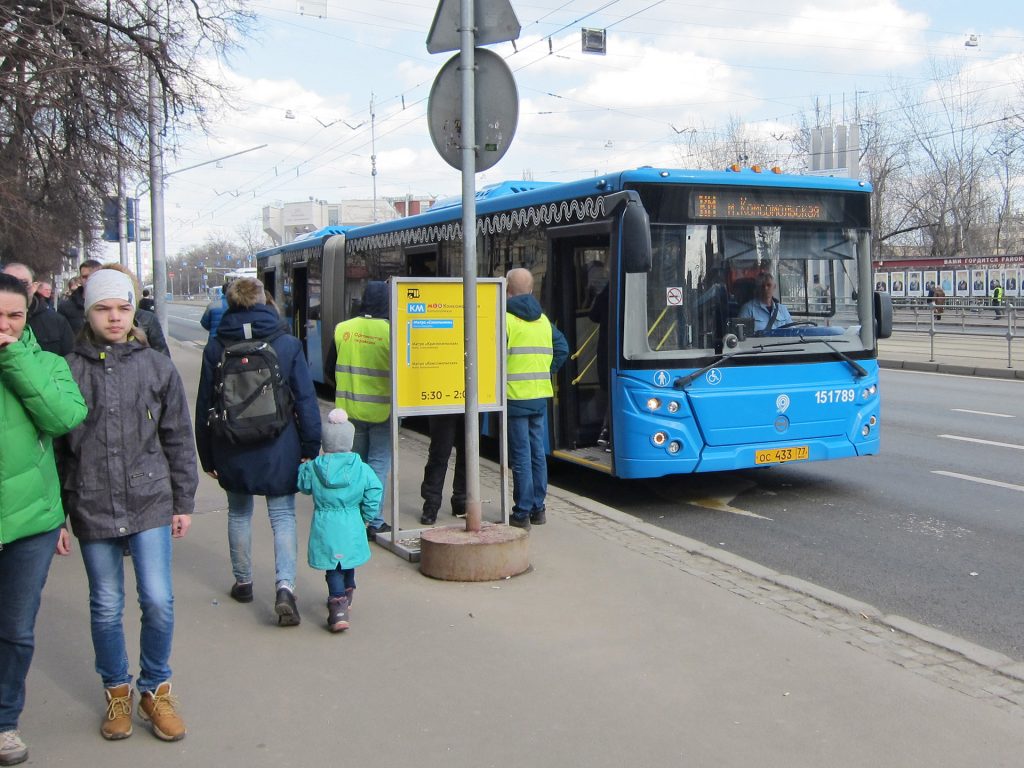 In the Soviet Union, personal cars were a luxury. Many people could only dream about getting a car. In response to the permanent shortage of personal motor vehicles, Soviet cities eventually developed very reliable public transit systems. In modern Russia, personal cars are more common, but public transportation still plays a crucial role in urban living. Many people commute on subways and buses daily. Affordability and reliability of the Russian public transit amazed my respondents. One of the US students said, "Subway stations are beautiful in Moscow. Trains and busses come regularly and are very easy to navigate. The Yandex transportation apps are so useful!" Another added, "In Russia, compared to the United States, food and museums were cheaper and public transport easier to use."
I was very pleased to hear that during the last decade Moscow managed to make public transit easy to use for people with disabilities. A student from the US said, "I'm disabled and can't drive, but the public transit in Moscow gave me an amazing sense of independence I've never had before! I miss the independence I had, and how there were so many amazing places I could visit, all on my own!"
The subway in Moscow is not only efficient, it is aesthetically appealing, too. A German student said, "I spent days doing nothing else but riding the metro and ooohhh'ing and ahhh'ing at the stations and it felt as if I barely saw any stations at all, there were so many."
Rich Cultural Life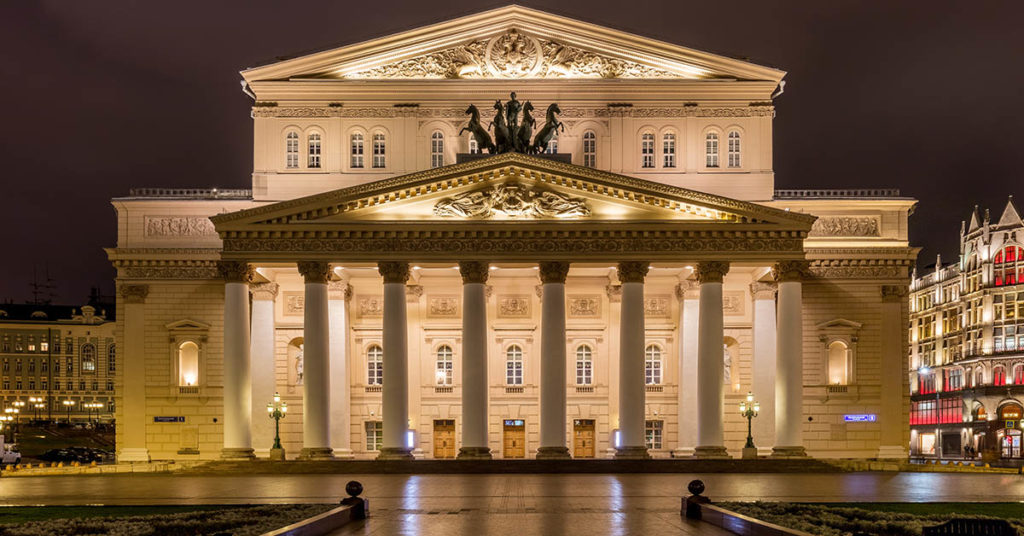 Those students who stayed in Moscow and Saint Petersburg enjoyed the unique cultural life only those cities can offer. The sophisticated architecture of the historical Saint Petersburg, the ambitious new architectural projects in Moscow and the concentration of world-class museums and theaters makes the two Russian capitals so desirable for international students. One said, "There always seemed like there was something exciting and cultural to do in St. Petersburg." A US student who went to the Moscow Art Theater Institute added, "The accessibility of the arts is what I miss the most. Theaters, opera and ballet were so affordable!" Another US student agrees, "Definitely take the opportunity to go to museums! Many are free or reduced-price for students if you present your student ID. You can also get discounted public transit tickets and sometimes tickets to operas and ballet".
Russian Food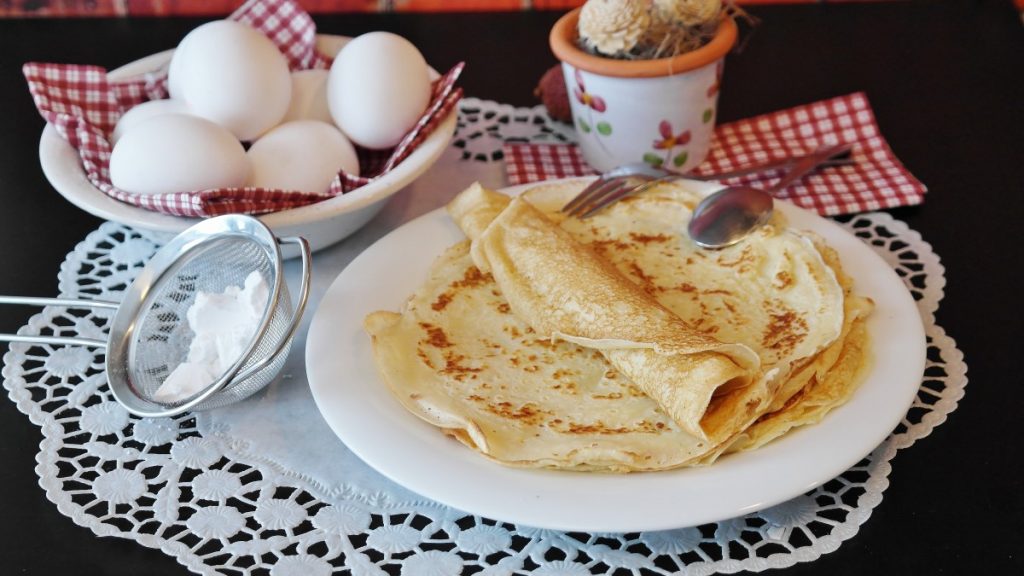 Food is one of those deeply cultural things that people find hard to adapt. We normally like trying something new from time to time while having a dine-out night. Being stuck with unfamiliar food for a long time is a completely different experience. Russian food, however, was praised by most of my respondents. A German student said, "I miss the cantina (stolovka) – I did like the food a lot (esp. "vinegret" salad)". A student from the UK added, "Russian chocolate is gorgeous". A US student who went to Siberia echoed, "I couldn't believe I could get good quality food for so cheap!"
Even street food and Russian fast food earned positive feedback. A student who went to Nizhny Novgorod said, "I miss the little cafeterias in the University buildings; specifically I miss their блины, their пирожки, their сосиски в тесте, their black-and-white cakes and their little cappuccino machine. I miss the pelmeni bar called Лепи тесто near my apartment. I miss the little grocery store near my apartment where I could get сало, байкал, and сметана и грибы lays chips."
Some places, however, were not so good in terms of food safety and quality. Luckily, finding an alternative source of snacks wasn't difficult. One said, "I disliked the food at my dorm's cafeteria. But there was an Uzbek food stand down the street from my school that I was obsessed with!"
Homophobic, But Safe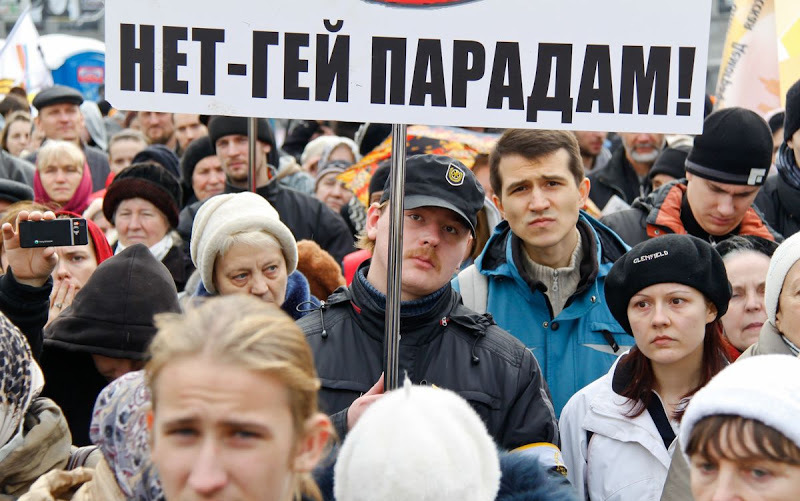 The Russian government and most mainstream media in Russia repeatedly declare the loyalty to conservative values as the leading state ideology. Practically, it means that being different in any aspect, including sexuality, is not safe for average Russians. Those few independent newspapers that still exist in the Putin's Russia report systematic acts of discrimination and aggression agains people of any sexuality other than straight. 
Homophobia topped the list of things that shocked my respondents in Russia. A student from Venezuela commented, "I wish I knew how closed minded people can be to other races, sexual orientations, different religions, and so on". Yet, when asked directly about whether Russia is safe for LGBT students, only two people strongly suggested against going to Russia if you belong to LGBT. "A friend of mine narrowly escaped an attack because he was gay," one explained. Another recalled a few occasions when he was stalked by "sick pricks".
Most respondents answered "yes, but…" to that question and offered their detailed explanations.
The most common advice from the students, including those who belonged to the LGBT community, was "Don't be flamboyant about it, and you'll be fine". A student who lived in Saint Petersburg said, "I am in the LGBT community, but I was not very "out" while living in Russia and did not date anyone there. I know people who dated people of the same gender while living in Saint Petersburg and they were mostly fine and unbothered. Similar to anywhere else, there are people who are accepting and people who are not. It's good to be careful just in case and not to take unnecessary risks. it's probably easier and safer in cities, or at least that's what I've heard." Another agreed, "As a queer person who lived in Nizhny Novgorod, I did not experience any particularly homophobic things directed at me (although I did overhear some homophobic comments that I tried to stay out of). I was even able to find a gay bar (even though it was well-hidden away) and I had some interesting experiences there (but that's a story for another time). One thing I will say as far as transgender individuals might be concerned: the bathroom stalls in Russia tend to have full doors on them and are thus much more comfortable to use than the ones in America."
In terms of crime rate and general safety, four out of twelve people considered Russia a safe country. Another seven agreed, but noted that reasonable precautions wouldn't hurt. A student from Venezuela said "I was surprised how secure the streets are even at night. People are very trustworthy, which is strange coming from a country like mine." A student from the US echoed, "I was surprised at the sheer amount of people walking around after 4pm because in my hometown, people tend not to walk after a certain time (since it isn't safe)".
Even large cities, which are usually more dangerous, didn't seem so for the international students. One said, "I miss how safe it felt to walk around St. Petersburg and go to the museums. I also miss meeting people, as everyone I met in Russia was very friendly."
In Your Own Words: What The Students Miss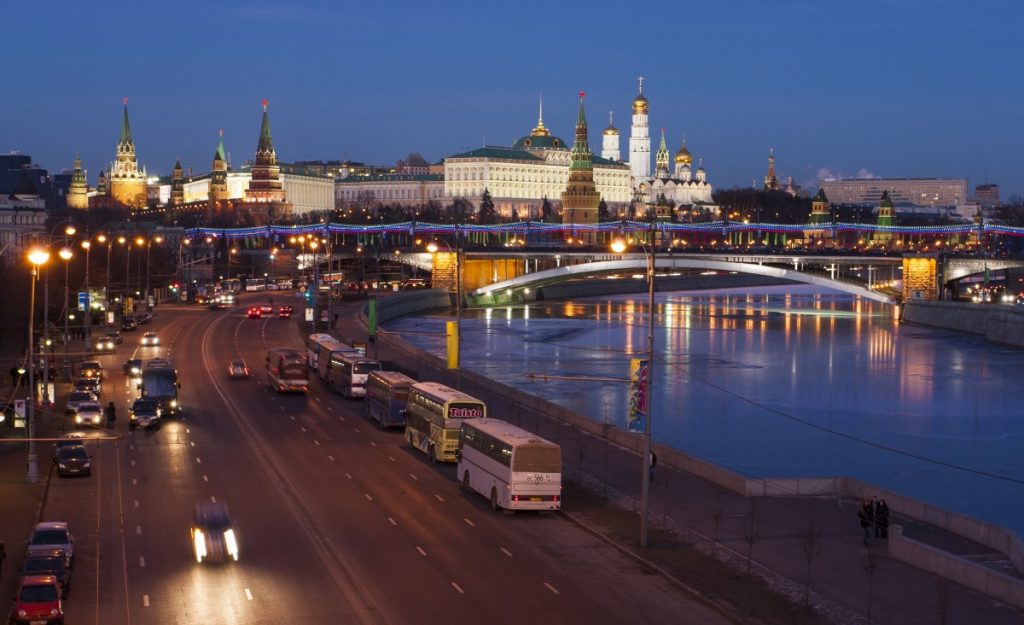 Russia has a strange charm. It gives you hard times socializing and finding new friends, it makes you cry during the language classes, it shocks you with lack of respect to political correctness and to you feelings in general, but at the end of the day, it makes you feel nostalgic. What do international students miss the most about their time in Russia? Here are just a few responses:
"I miss everything. I miss interacting with Russian people, I miss the good bread in grocery stores, cultural opportunities, good (and clean!) public transit, museums and concerts, great restaurants, my host family, beautiful architecture…".
"I miss Russia so much. I miss the food and the snacks. I also really miss how beautiful St Petersburg is. Every day it took my breath away and not being there now is hard. "
"I miss the metro system (I don't drive), and the very secure apartments. I miss how clean the streets and sidewalks were, and how despite some negative experiences I generally always felt safe walking even at night. I miss my literature teacher, an 85 year old woman who rented me a room in her apartment and taught me traditional Russian dances. I miss the little grocery stores and being able to buy products in portion sizes appropriate for me."
"I miss the metro, I miss looking out of the window and seeing the yellow gleam of a never-sleeping Moscow, I miss borscht (and other food), I miss how I could just get lost in the city, I miss discovering the little shops, I miss the flea markets, I miss how Moscow is just everything wrangled into one city."
Would you Recommend Others to go to study in Russia?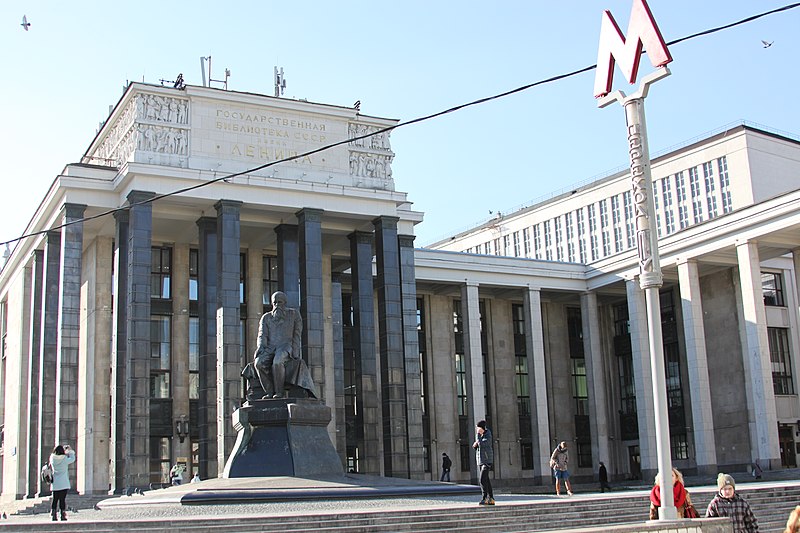 Nine out of twelve people who responded would recommend others to study in Russia. Another one noted that being functionally fluent in Russian is mandatory, and if you are, then Russia is worth a try. Only one respondent would not recommend others Russian education.
Affordability of higher education is probably one of the factors that makes Russian universities attractive. One said, "I personally highly recommend studying in Russia. I stayed there for about 8 months (summer+ fall semester) and it's much cheaper than uni in the US. If your credits can transfer that's a huge cost saver in your degree, never mind that in my 3 years of taking Russian, about 80% of my growth in proficiency took place during my time in Russia. If I could go back in time and redo it all, I would go to a Russian uni for my whole BA."
Financial aspect is not the only, and, probably, not the most important one. The mere change of cultural environment helps to see many things in the new light, and it is priceless. "Don't let anybody talk you out of going to study in Russia. If you want to go, you should go, no matter what anyone else says. Going to a different country to study is worth broadening your perspective on how the world works, even if it's only for a very short time," a student from the US said. A German student agreed, "DO IT. Go see Russia!!! I can only recommend it and my only regret was (and still is) that I only stayed so short. I wish I could've stayed longer and I will go back to Russia at some point. Russia is a country which you could probably spend a whole life travelling through and experience it, yet at the end of your life you still probably only would've seen a fraction."
A Final Look
Unfortunately, the format of the blog does not allow me to publish all the stories that my twelve respondents generously shared with me. What was supposed to be just one article evolved into a trilogy, three full size longreads. I had to leave some of your comments and suggestions out simply because of the limits of the genre.
I just want to thank everyone who agreed to participate in my interviews and answered my questions. Reading through all your memories was a very interesting and emotional experience for me. I truly appreciate your honesty and openness. I hope your words will help young people who are thinking about going to Russia to make a well-balanced, rational and reasonable decision. And I do hope that you enjoyed reading the trilogy as much as I enjoyed writing it!
Featured image by Sergey Elkin